Skyspan Skylight Repair
Skyspan can supply a full range of replacement skylight parts that have been damaged and we can also arrange an installation service to remove broken parts and install new parts. Skyspan has all replacement parts for our products as well as carrying replacement parts for most other brands. In the case that we do not have the replacement part you need, we can custom manufacture the parts you need or completely replace the skylight.
Skyspan can also upgrade existing Traditional dome skylights to energy rated Glass Skylights to any size. Whether it is a Skylight dome, Diffuser or whole skylight needed for supply only or a supply and installation service, Skyspan has you covered. In some areas we refer you to one of our distributors for an installation service.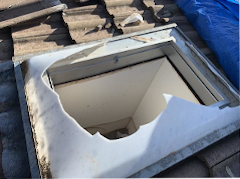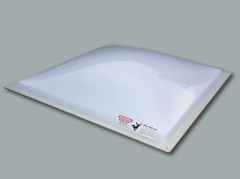 About Skyspan
Skyspan is a long established versatile company with a complete range of products and services ranging from small tubular skylights through to large architectural concepts and projects.
Skyspan can accommodate any design or innovation. Skyspan also has in house design which has, over the years, produced aesthetically opulent designs in the natural lighting industry.
Skyspan supplies and installs products right across Australia through our large base of distributors and agents.
Skyspan is a family business, based in Sydney NSW, Australia and have been in the roofing and rainwater goods industry for four generations. In 1980 we became solely focused on the natural lighting industry.
Skyspan has gained a reputation of producing products of the highest quality and due to our in house manufacturing facility, provide a service second to none. Skyspan has become the name in the industry as the name which you can trust.