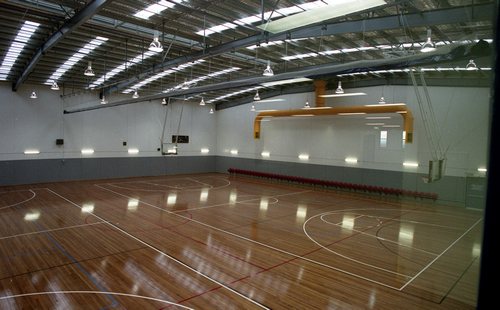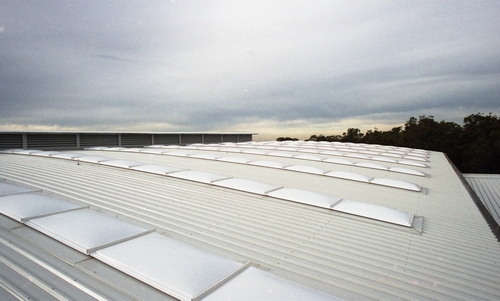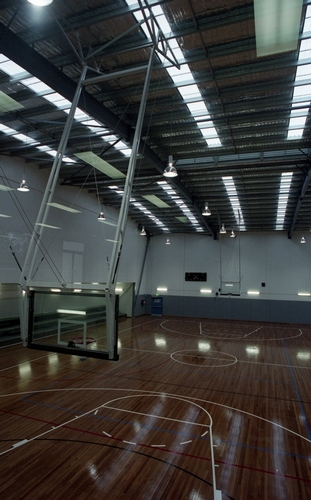 Domelinks™
Skyspan modular link roof lighting system provides natural lighting by a simple and most economical method to large areas. Commercial and industrial buildings benefit with abundant non-glare lighting whenever required. The Skyspan Domelink system provides an aesthetic finish to any commercial roof, and provides natural light and ventilation away from the external walls.
The Skyspan Domelink modules are manufactured from Hi impact acrylic. Mould formed modules are in one piece, domed configuration providing strength and rigidity to effectively withstand wind loading and thermal effects. Manufactured to withstand hail, normal industrial and chemical atmospheres.
Features
99% UV resistant.
Low profile gives an attractive appearance.
Close fitting weather proof design.
Maximum light glare reduction.
Minimal roof flashing required.
No limit to effective length.
Continuous, unbroken line of light.
Cleaned by the elements.
Damage resistance.
Excellent Durability.
Standard Sizes
Model No
Roof type
Module Length
SDL400
Kliplok,
Monodek,
Brownbuilt,
Snaptite,
Diamondek
1350mm
SDL500
Stramit Speedek
1350mm
SDL800
Trimdek
1350mm
SDL800
As per SDL400
Covering 2
sheets opening
1350mm
SDL1000
Stramit Speedek
1500mm
Specification
Roof lights shall be Skyspan Domelink Model No _______________ to suit installation in roof deck type in continuous runs of length including upper and lower stop end flashings. Manufactured from high impact resistant acrylic. Fixings shall be Skyspan Proprietary Clamp System.
Maintenance and Repair
Domelink modules should be inspected periodically and any build up of leaves and rubbish be removed from around the modules at intervals depending on the severity of the problem.
The Skyspan Domelink modules are normally cleaned by the elements. Should they need cleaning, wipe over with soap and water. Avoid using solvents and thinners. Dust and wipe over to ensure that any build up or caked dust is removed which could prematurely cause corrosion.